Today's moon is supposed to be a "Supermoon" – which sounds like something out of a science fiction story, if you read the Wikipedia article!  Anyway, I thought it would be a good thing to take a photo of, so here's my shot –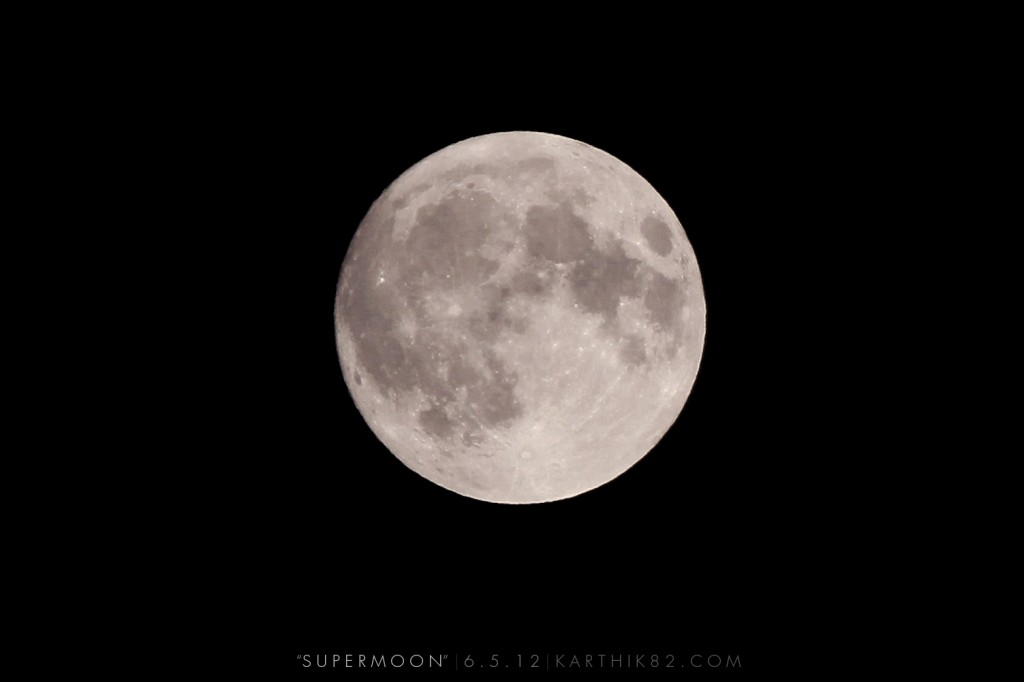 "Distance-la moon-u moon-u, moon-u colour-u white-u"
I just posted this image on Facebook with that line from "Why this Kolaveri Di?" (I know, poor attempt at humour, but I couldn't resist), but then thought I'd put it up here as well, in it's larger size.  Click the above image to see the 1503 pixel wide JPG (it has EXIF info intact).
I think this is the best shot of the moon I've taken so far (earlier attempts are mentioned in a previous post).  Contrary to what you may think I didn't use a tripod for this.  It was taken handheld, at ISO 200, f11 and 1/125 sec.  Lens was the 55-250mm and this was obviously taken at the 250mm end.  As far as I remember, I used live view and focused manually.  I took a bunch of photos, this was the best one in terms of focus and sharpness.
Cropping and a little bit of playing with levels and desaturation was done in Photoshop, and as for the font, you can always count on Futura to add elegance to anything.