Karthik82.com is the website of Karthik Abhirama Krishna from Hyderabad, India. I am an artist, photographer and Instagrammer, and if you want to get regular updates about what I am doing and to see my art and photography, the best place to do that is on Instagram.
Follow me on Instagram: @karthikabhiram (where I post one picture a day) and @dailymoviesketch (my account for movie related sketches).
You could also follow me on Facebook: my personal profile, Daily Movie Sketch page
Professionally, I work with TCS and take care of Campus Recruitment for the states of AP and Telangana.
Places I have been featured in / links to check out
VoxSpace.in for my Inktober 2017 Sketches
IG Live Video: CrushIt Vol 1
Presenter at HydInstameet
Chaibisket
WWIM16 Article
Dell XPS 13 Promo Video
SodabottleOpenerWala Instagram Takeover
ArtConf Video
The Hindu Article
Deccan Chronicle Article on ArtConf
Deccan Chronicle Article
Featured by SamsungMobile
Featured by SamsungMobile_De
Baahubali Movie
Featured by Instagram
Instameet WWIM13
6-Nov-11: Gave a talk at Pecha Kucha Night Hyderabad about my movie fan artwork. The talk is on YouTube here.
Older Stuff [Written in 2012]
What you are seeing right now is the 2012 "reboot" of the website.  This site has existed for a very long time – the 'historic' / archived version is here: http://historic.karthik82.com.  The content there is preserved as-is, since I wrote the code for that myself.  The present website runs on WordPress.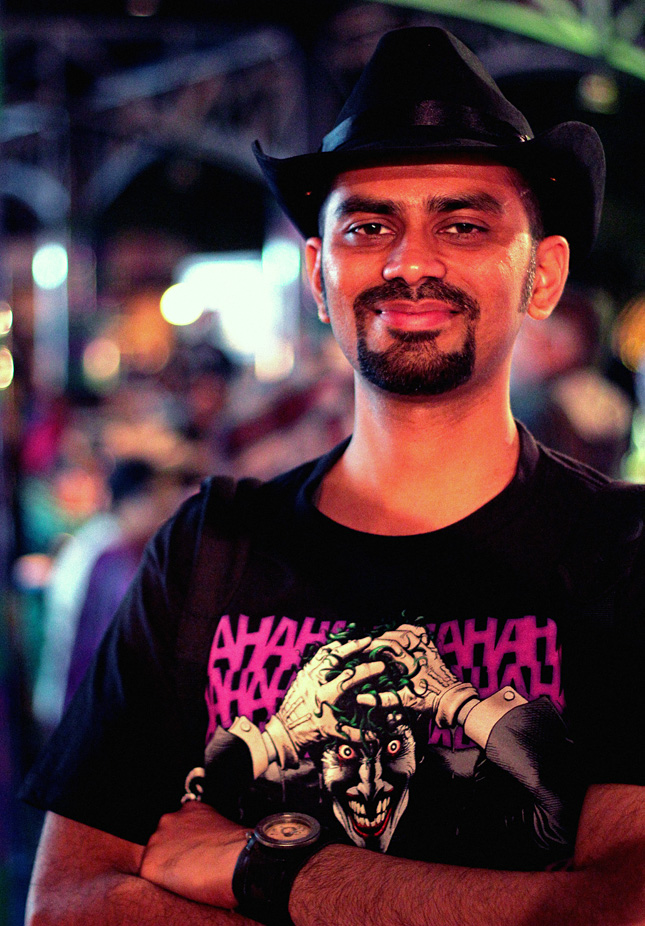 Most of my artwork is related to movies.  My art is almost entirely traditional – I use pencil or pen on paper, scan or photograph the artwork and then edit in Photoshop Elements.
In November 2011, I gave a presentation at Pecha Kucha Night Hyderabad Volume 6, about my Movie Fan Artwork.  You can watch the video below, it would give you a good idea about my art and the inspirations behind it.
Photography is a relatively newer hobby of mine.  I used to take photos with the cameras on my mobile phones (in some situations, I still do – I have a Nokia N8 which has a very nice camera) till I bought my first DSLR in April 2011.
This is the photography gear I use:
Canon EOS 550D
Canon 18-55mm (kit) lens
Canon 55-250mm lens
Canon 50mm f1.8 II lens
Canon Speedlite 580 EX II flash
I have a Sony VAIO E Series laptop on which I produce all the stuff that I post online (including this blog).  The laptop came with Adobe Photoshop Elements 8, which I use for most of my image stuff, and Windows Movie Maker for video editing.  I shoot video mostly with my N8 phone camera (it records video in 720p HD).
EDIT Jul-12: I upgraded my Nokia N8 phone to the new awesome Nokia 808 PureView device.  I am very much enjoying taking photos with it and henceforth would use this for shooting video.
Contact me: +91 99591 55953, karthik82 AT gmail DOT com