In an alternate universe, this would exist –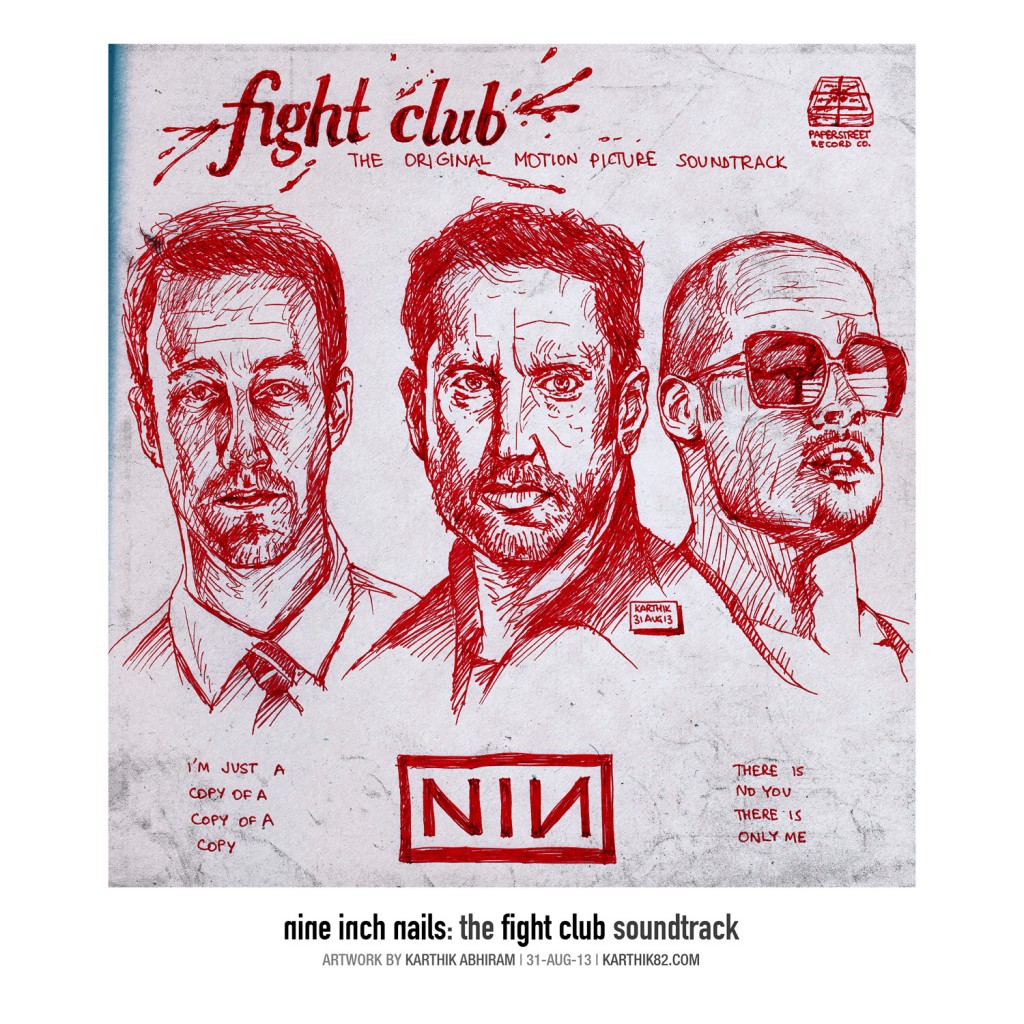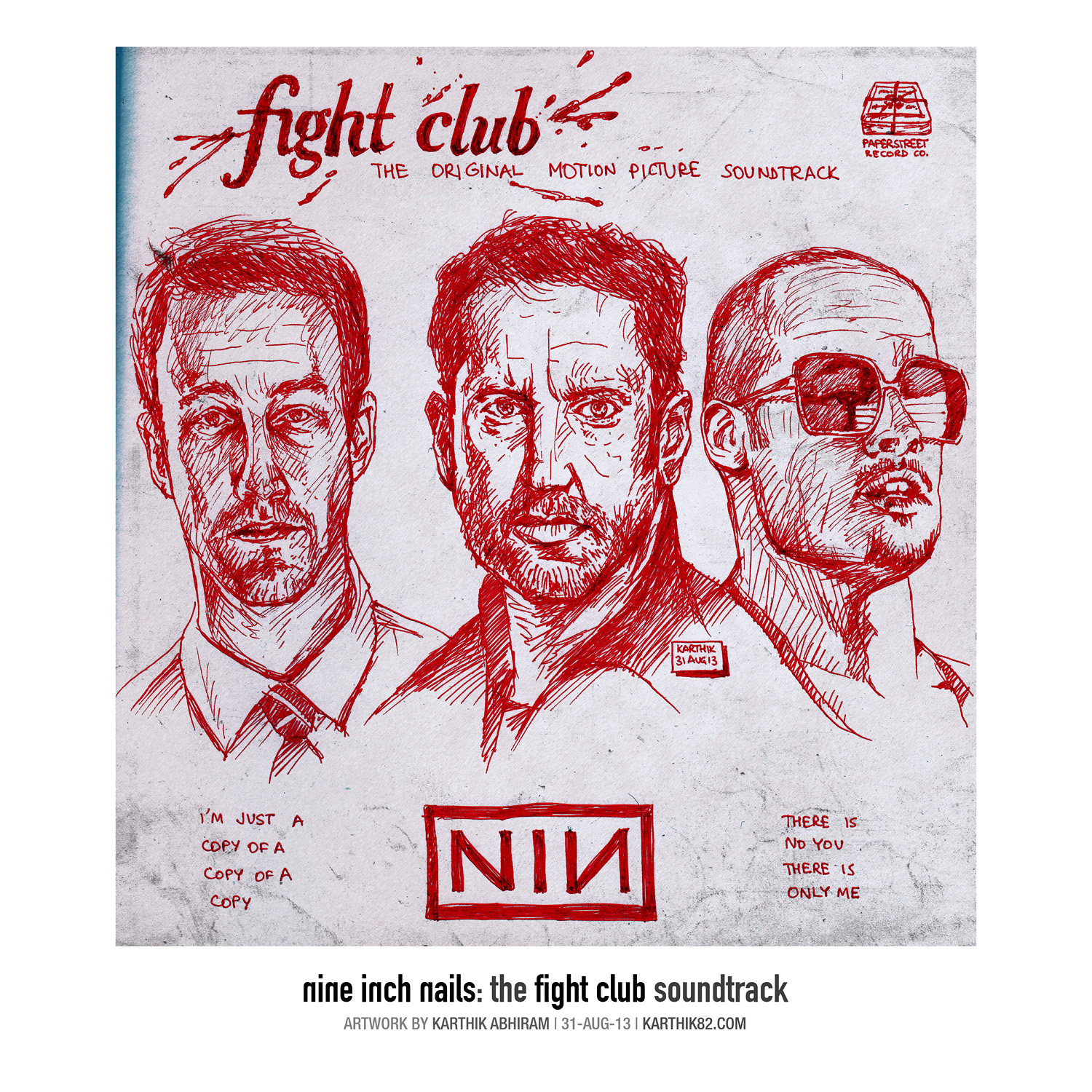 Think about it – there's a line of dialogue in David Fincher's Fight Club (one of my all-time favourite movies), where the Narrator (Edward Norton's character) says, "With insomnia, nothing's real.  Everything is far away.  Everything is a copy of a copy of a copy."  One of the songs from "Hesitation Marks", the latest album from Nine Inch Nails, is called "Copy of A".  When I heard this song, the first thing that came into my mind was Fight Club.
The 2005 song "Only", by NIN, from their album "With Teeth" also could be considered to have reference to Fight Club in the lyrics [SPOILER ALERT] – "I just made you up, to hurt myself" / "There is no you, there is only me."  The music video for "Only" was directed by David Fincher.
Trent Reznor and Atticus Ross of Nine Inch Nails would go on to create the soundtracks for two of David Fincher's movies – The Social Network (2010) and The Girl with the Dragon Tattoo (2011).
Therefore, there definitely must be an alternate universe somewhere, where the soundtrack for Fight Club was done by Nine Inch Nails and not by The Dust Brothers!  Above, is my representation of what that album cover would look like.  There's Edward Norton and Brad Pitt as Tyler Durden from the movie, and in the centre, is Trent Reznor, the frontman of Nine Inch Nails.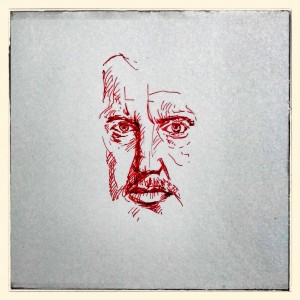 I had this idea today while listening to "Copy of A", and I proceeded to draw this in a gel pen on paper, and then scanned it in and added some paper texture and the text.  The text is in the font Reznor: Downward Spiral.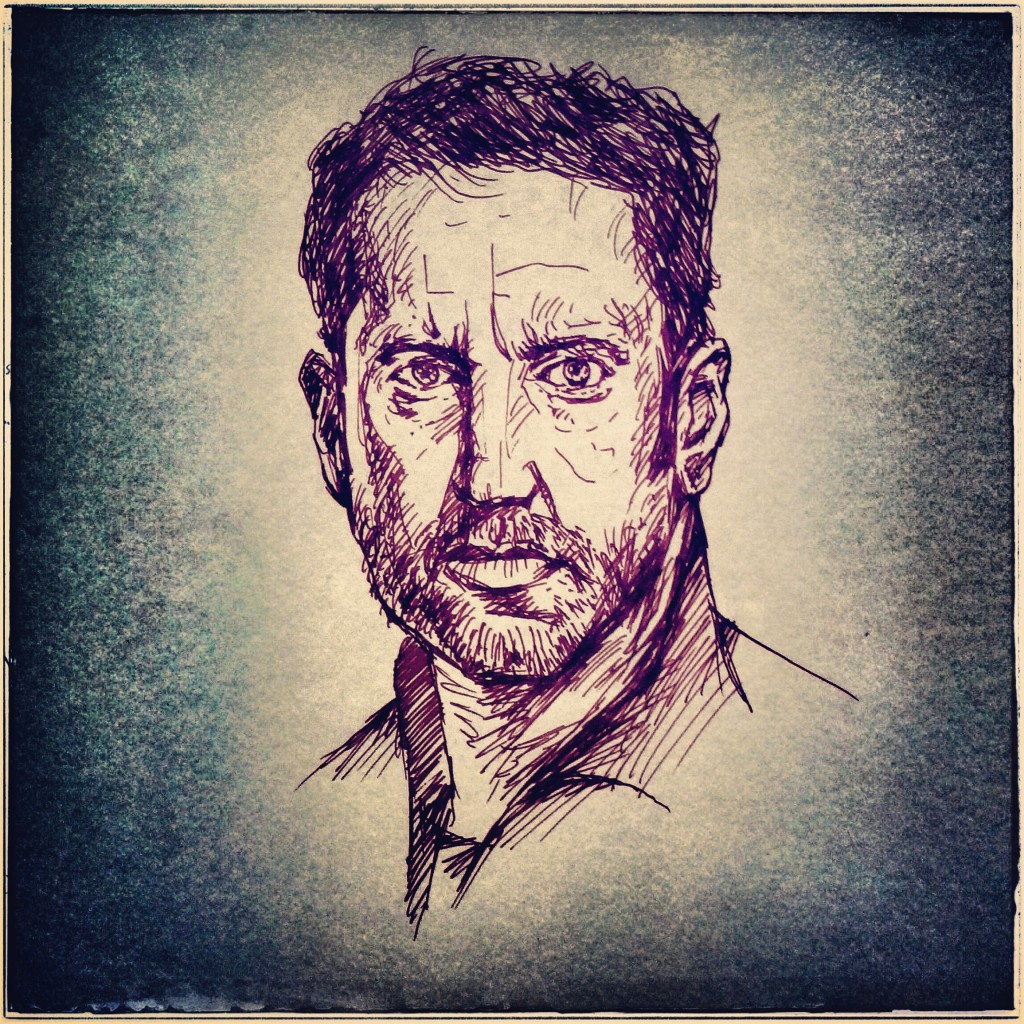 Reference images – Edward Norton is from a screenshot from the movie itself, Brad Pitt is from a publicity still, and Trent Reznor is from the recent Rolling Stone Magazine cover.  The Fight Club lettering on top is my hand-drawn imitation of the font Mrs Eaves Bold Italic.
Above are a couple of Instagram / Snapseed edits of in-progress photos of the drawing.  Edit of a photo of a drawing – that's also a copy of a copy of a copy, isn't it?
Here is a shot of the notebook page (A4 size) with the pen I used to draw it –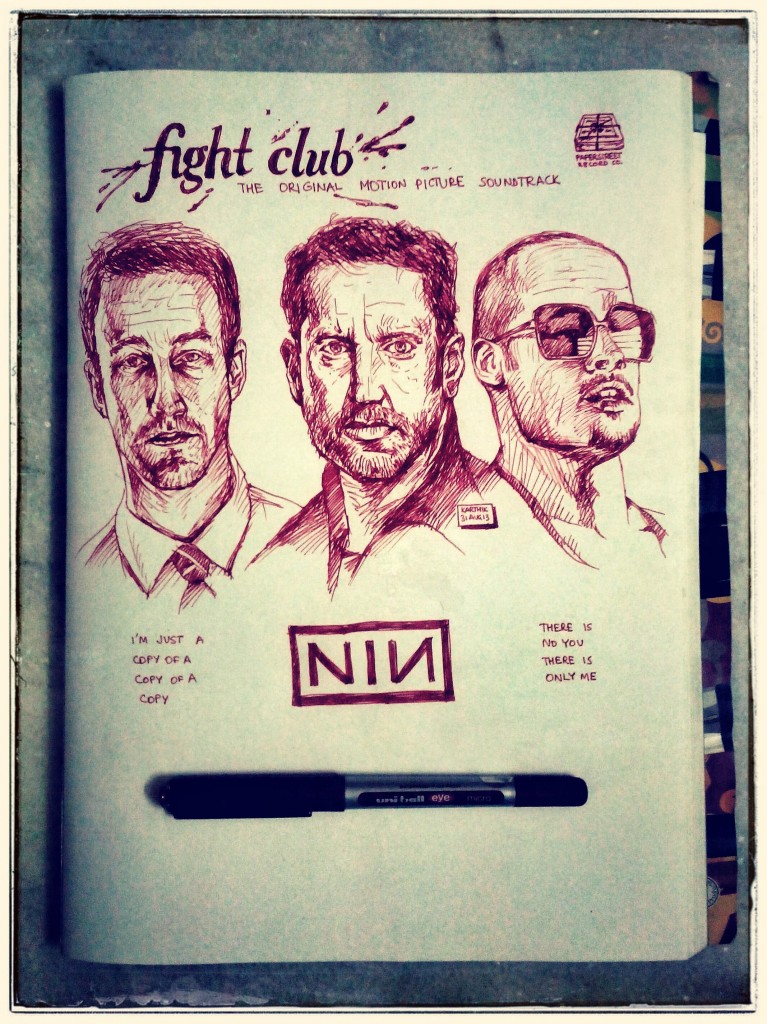 The "Paper Street Record Co." is a reference to the "Paper Street Soap Company", Tyler Durden's soap-making outfit.
You can listen to the entire album "Hesitation Marks" here.  Below, I've embedded YouTube videos of the songs that inspired this drawing.
Nine Inch Nails / "Copy of A" –
Nine Inch Nails / "Only" –