This is a drawing based on Paul Verhoeven's 1987 movie RoboCop that I did this morning. I watched the remake yesterday and the original a couple of days before that. That's what inspired this drawing.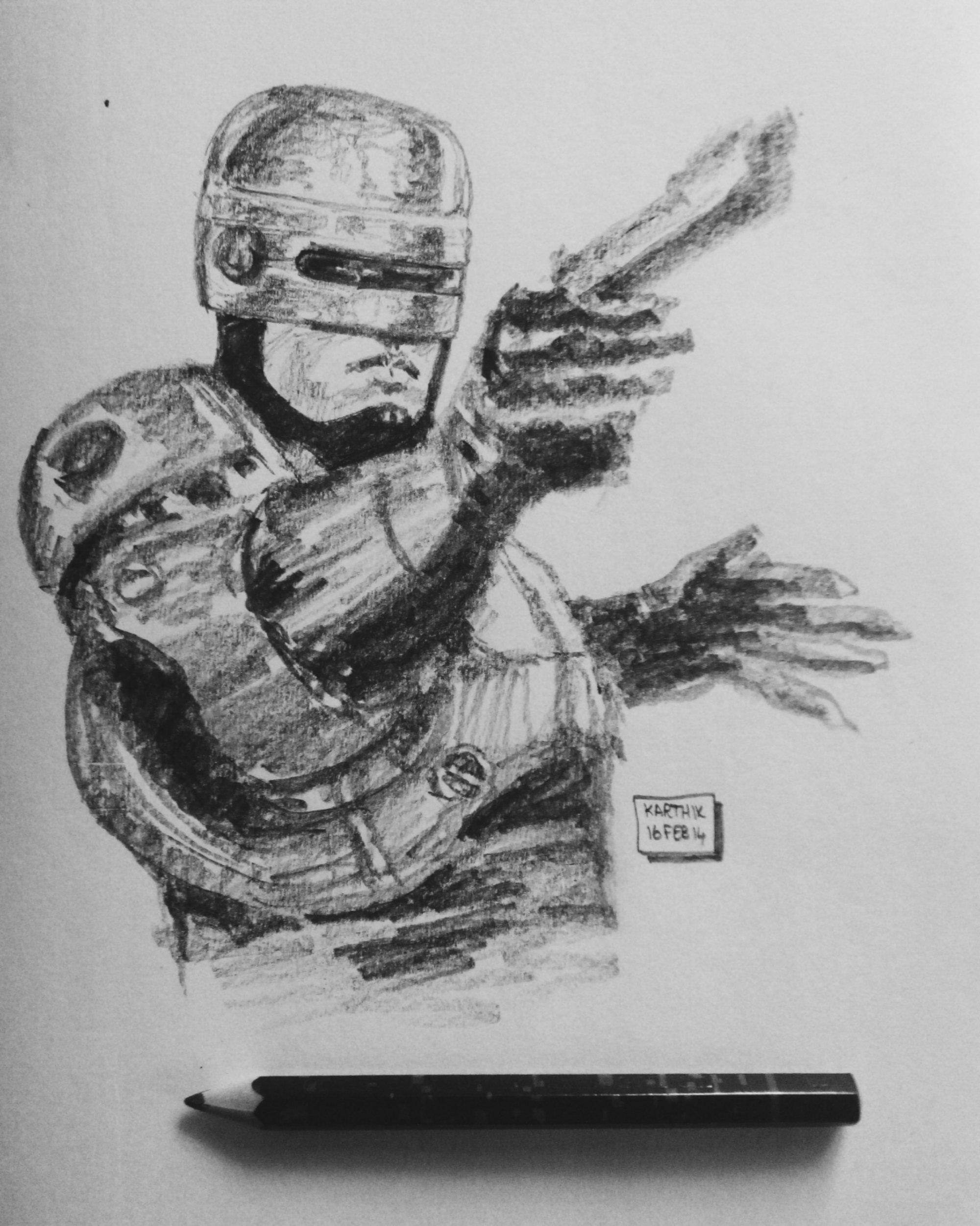 I am very nostalgic about the original RoboCop. It was a movie I practically grew up with. This drawing was done with a 6B pencil on paper and the image above is a photo taken with my phone, processed with VSCOCam for Android and this post is being made from my phone only.
Here's a RoboCop drawing that I did 19 years ago –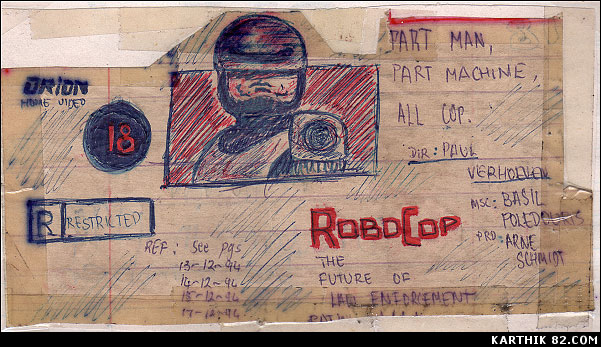 The remake was pretty good. The good thing about it was that it was very different from the original so you judge it on its own merits. But nostalgic feelings considered, the original wins out in my opinion!