Here's my very first drawing of 2013 – just completed!  This is a picture of Ryan Gosling from the upcoming movie Only God Forgives, directed by Nicolas Winding Refn (who directed Drive and the Pusher trilogy).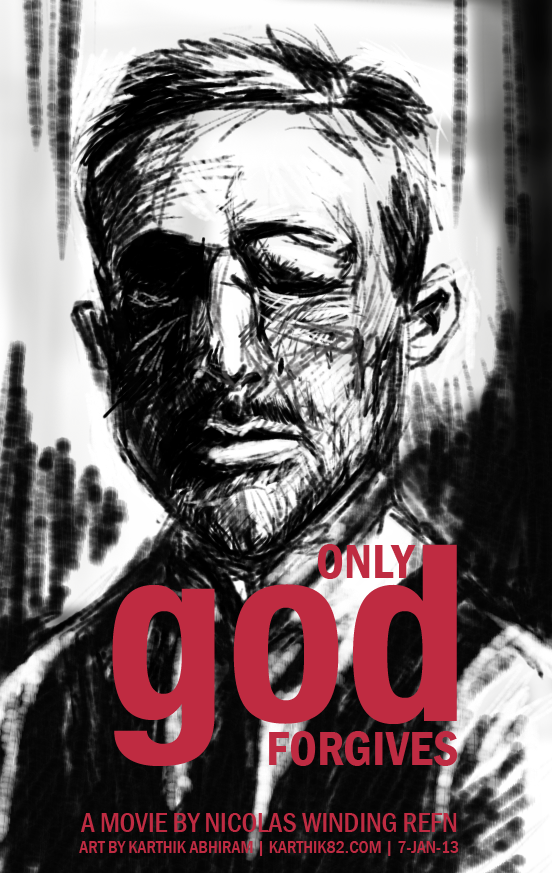 The drawing was done on my Samsung Galaxy Tab 2 with the Sketchbook Express app.  The image you see above was cropped in Photoshop and the text was added.  Otherwise no other editing was done to the actual drawing.
The drawing is based on the poster for the movie.  You can read more about it on the Wikipedia page.
Here is the first teaser for the movie, on YouTube –
It looks like it will be a violent action thriller – I am looking forward to seeing it!