The Evil Dead 2013 Drawing post on my site seems to have become one of the most popular pages here, thanks to everyone who retweeted and shared the link at various places.  I think it was one of the earliest pieces of Fan Artwork to be put online for the movie, and that's why it got noticed.  Besides, I think that's a pretty good poster for the movie, if I do say so myself!  I did another piece of artwork based on the movie, this one done entirely digitally, on my Micromax Canvas HD phone.  Here it is –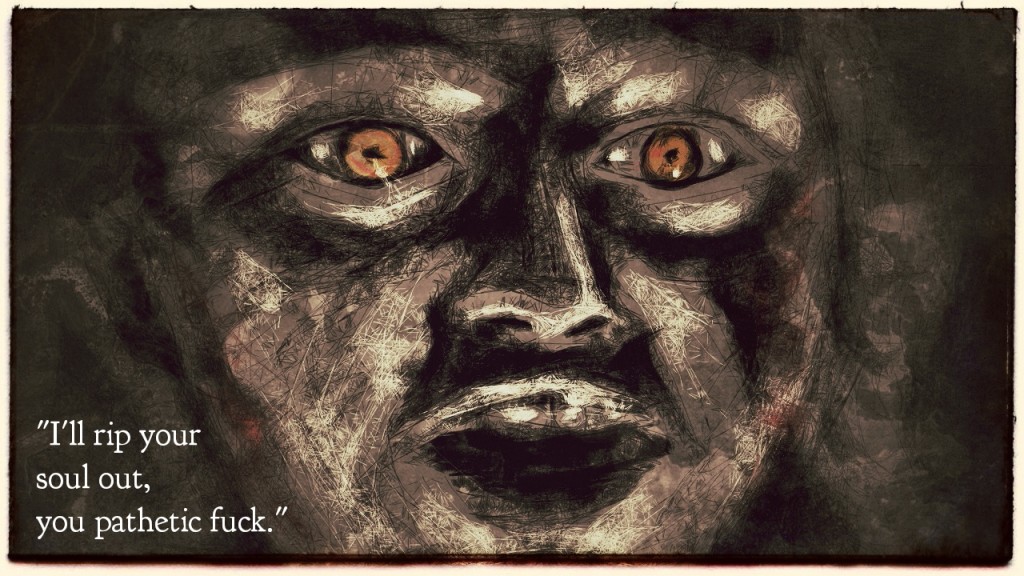 This was done using a few apps – the basic drawing itself was done on Sketch Guru (the app seems to have been renamed to Paint Joy now), I then got it into Snapseed and added the textures, grunge look and the frame, and then finally took it into Pixlr Express to add the text.
The drawing is based on the opening scene of the movie, that shows a possessed girl.  That scene is probably up there on the list of effective movie opening scenes – it really gets you into the movie!
Here is the drawing sans text, if the language is not your cup of tea –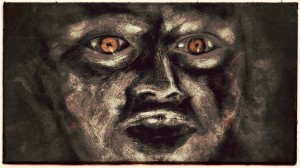 Many months after I did that early fan art for Fede Alvarez's Evil Dead 2013, I finally got to see the movie.  Sadly, the movie was not theatrically released in India, due to the graphic violence and blood, so I had to wait till it was released on disc.  The movie is very well done, I will write a detailed review of it in another post.
[UPDATE 13-AUG-13]:
Here is a video showing how this drawing was made –
I filmed it on my Nokia 808 PureView phone.  The music used is a remix of "Closer/Last" by Nine Inch Nails.