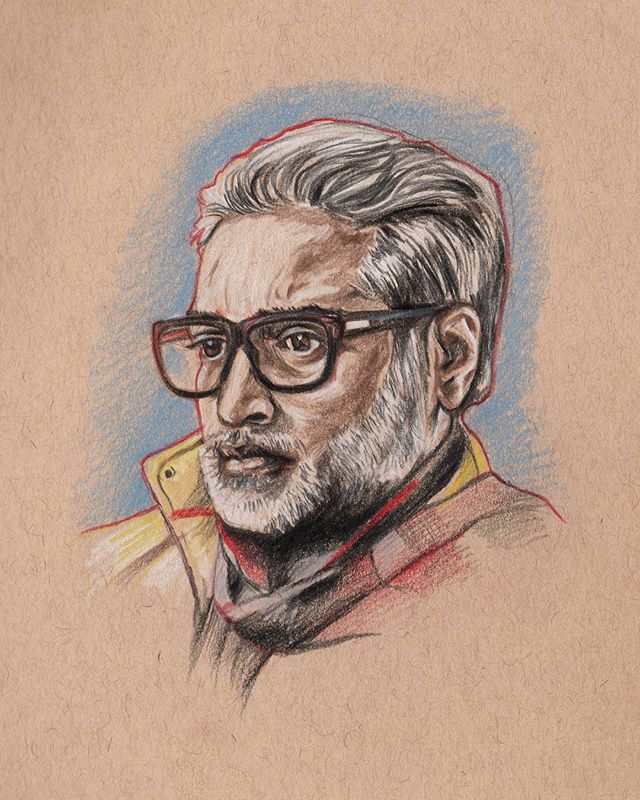 Dhuruvangal Pathinaaru (2016) a.k.a. 16 – Every Detail Counts
Directed by Karthick Naren (@karthicknaren_m)
"Dhuruvangal Pathinaaru" / "D16" / "16 Extremes" opens with a scene showing a murder in Coimbatore. This incident, and the resulting unsolved case is one that changed police officer Deepak's (Rahman) life, and it was also the one that cost him his leg. Five years later, the retired Deepak is living in Ooty. He gets a call from his old friend Rajan, requesting him to dissuade Rajan's son from joining the police force. Therefore, Deepak narrates the incidents around this pivotal case, to his visitor. What follows is an intricate non-linear narrative that tells a compelling story with twists and turns that will keep you engaged till the very end.
The movie is superbly executed. It's well acted, has great cinematography, and the direction and script are great. There is literally no scene that is wasted. It balances the murder mystery and characterisation very well. It is an absolute must watch. If no one told you that this is the debut film from a 22-year old writer-director, you'd never know it – it's an assured and strong film with excellent production value. I'd rate it a 9 or even a perfect 10/10. The director appears in the movie as a short filmmaker.
It was the excellent trailer for this movie which pushed it onto my "highly anticipated movies" list. It was released in Tamil Nadu towards the end of 2016, but unfortunately took until this Friday to get released in theatres in AP & Telangana. It's currently playing in its original Tamil language and also in a Telugu dubbed version with the sketchy title "16 – Every Detail Counts". One thing I must point out though, is that the trailer (which has shots filmed specifically for it) sells you a different movie than what we finally got. Maybe in an alternate universe, a different version of D16 exists, which is a straight psycho killer story!
This is a sketch of Rahman as Inspector Deepak from the movie. It was drawn with @Prismacolor pencils on @strathmoreart Toned Tan paper. This is a scanned version of the drawing. Thanks to those who joined the live broadcast of me drawing this!
#237 / 12-Mar-17
Posted by Intagrate Lite