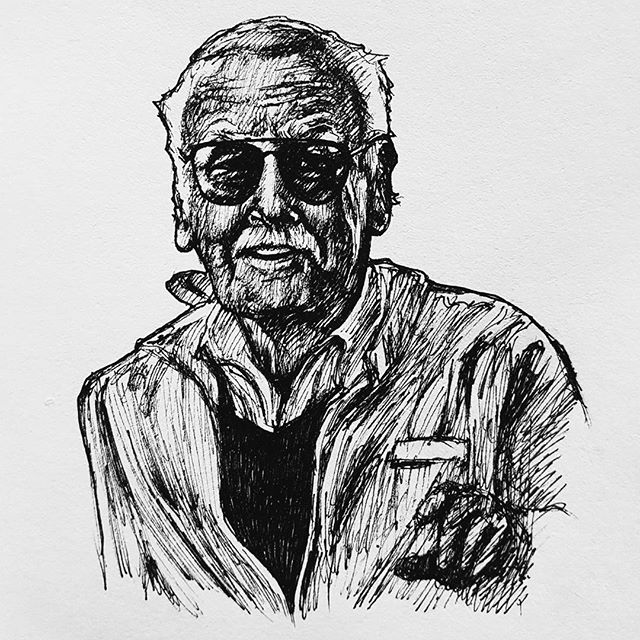 Deadpool: No Good Deed (2017)
Directed by David Leitch
As I mentioned with my previous sketch and review of "Logan", there are no mid or post credit scenes in that movie, because that would not fit with its more serious tone. However, a teaser for "Deadpool 2" plays before the movie in the US. We did not get that intro here, however the short teaser (called "No Good Deed") was later released online by Deadpool himself, Ryan Reynolds (@vancityreynolds). This short obviously doesn't have any footage from the actual movie (since "Deadpool 2" hasn't begun shooting yet), but it's a funny intro that builds anticipation for the movie.The clip released online is a slightly longer version than the one that played in the theatres. "Deadpool 2" (and this teaser clip) is directed by David Leitch, one half of the directing team behind the first "John Wick".
The teaser features a cameo appearance by Stan Lee, who says to Deadpool, "Nice suit!", to which Deadpool replies, "Zip it, Stan Lee!". I did a sketch of Stan Lee from this video.
The clip features the theme from "Superman" by John Williams as well as the theme music from "True Romance", by Hans Zimmer.
#236 / 9-Mar-17
#DailyMovieSketch #Instagram
Posted by Intagrate Lite