Sharing a selected set of photos from yesterday –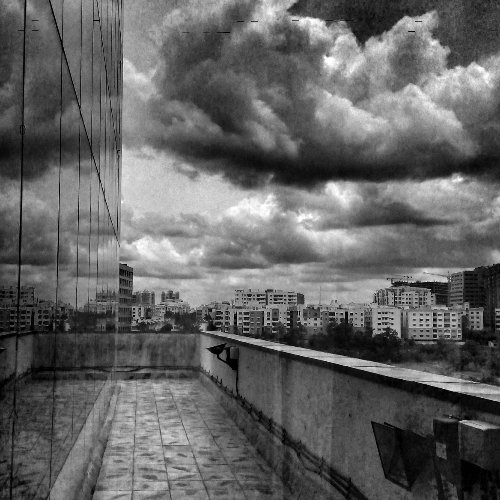 A shot from a window, converted to Black and White with Snapseed's Red filter, to enhance the skies.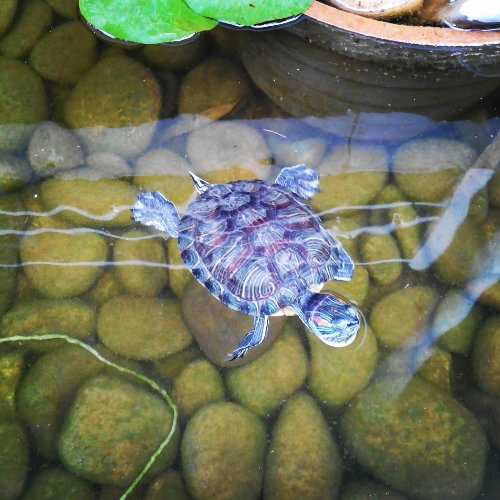 A turtle (maybe teenage, most likely not a mutant, definitely not a ninja).  Went to Eat 3 for lunch yesterday, took this picture there.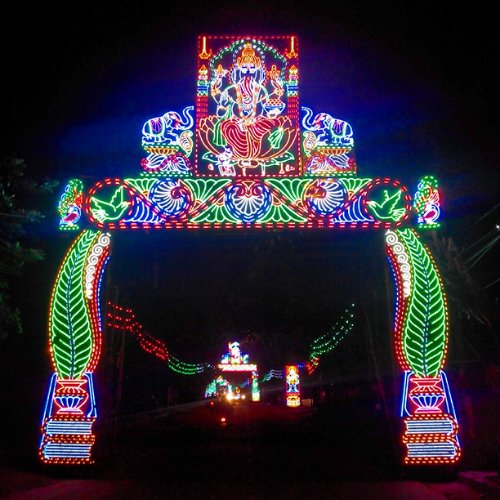 The street near home was lit up for Bonalu festival.  I stood in the middle of the road to get this shot.