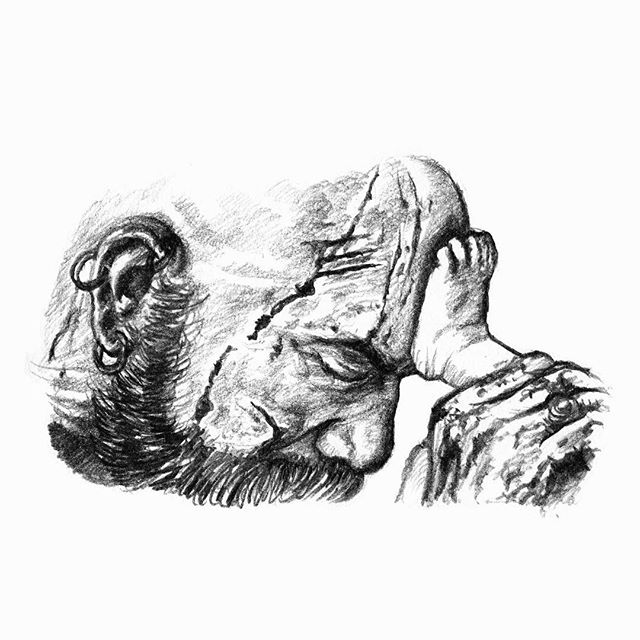 Bahubali 2: The Conclusion (2017)
Directed by S S Rajamouli
In my drawing featuring the anticipated movies of 2017, I wanted to include "Bahubali 2: The Conclusion", but at that time, there was no footage from the movie that had been released, so I didn't include it.
Yesterday, the first trailer for this concluding part of S S Rajamouli's epic production came out, and it looks great. I think, the visuals here are improved compared to the first movie. I am eagerly looking forward to April 28, when the movie would be released, and we will finally get the answer to the question that the first movie raised with its cliffhanger ending – "Why Kattappa Killed Baahubali". I will re-watch Part 1 before it, of course.
There are two shots in the #Baahubali2 trailer that I really liked. There's one shot that appears at the very end of the trailer, after the title has come on screen – this features Praha as Baahubali and Rana Daggubati as Bhallaladeva, in the frame. This is probably from the end of the movie. The other features Kattappa (Sathyaraj) holding the baby Baahubali's foot on his forehead. This shot is actually there in the previous movie, but I suppose they'll explain the context better in Part 2. Either way, I really liked this shot so I drew it. I want to draw the one of Prabhas and Rana as well – maybe I'll do that this weekend.
This is a scan of the drawing.
#Baahubali #WKKB
#239 / 17-Mar-17
#Instagram #DailyMovieSketch
Posted by Intagrate Lite